Rental Opportunities,
Prices, Facilities & More
Indoor & Outdoor Fairground Facilities Available for Rent Throughout the Year!
Parking is generally available at no additional charge. For full fairgrounds rentals, rentals of the parking fields, or other rentals, please contact us directly.
**All rental prices included in the descriptions below are subject to change.**
Considering Renting? The first step is to download and fill out this Event Application!
Once you have completed the form please email it to info@howardcountyfair.com
500′ x 80′
$3,500/day
Heat and air conditioning for an additional fee.
Sound and WiFi are available for an additional charge.
Concrete floor
Electrical outlets on the wall and center drop from the ceiling.
Drive-thru doors front and rear, 20′ wide x 14′ high.
59′ x 48′
$500.00/day
Quarry tile floor, heat, and air conditioning included.
225 chairs & 25 tables included.
The kitchen is not available for use.
59′ x 38′
$500.00/day
Wood floor, heat & air conditioning included.
100 chairs & 20 tables included.
2 ranges with ovens & refrigerator.
100′ x 40′
$400.00/day per building
Concrete floor
No heat or air conditioning is available.
Drive-thru doors in front & rear.
Electrical outlets along walls.
120′ x 100′
$825.00/day
Concrete floor
No heat or air conditioning is available.
Electrical outlets are available.
117′ x 40′
$200.00/day per barn
Half walls with electrical outlets available
Ring 1 – 260′ x 150′
Ring 2 – 230′ x 140′
$150/day per ring
170′ x 280′
$2,000.00/day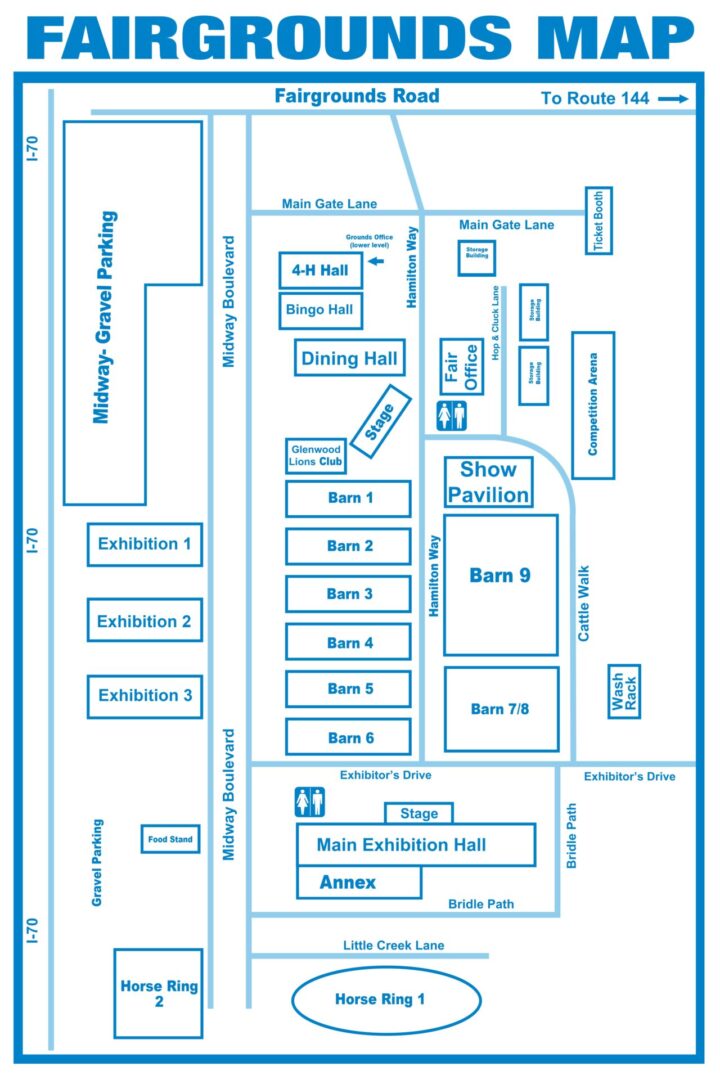 Below are local hotels & motels we suggest in the area!
Mention you are in town for an event at the Howard County Fairgrounds for possible discounts.