Click each date below to see all of our great Howard County Fair entertainment!
Michael Christopher
Small Stage at 7:30pm & 9pm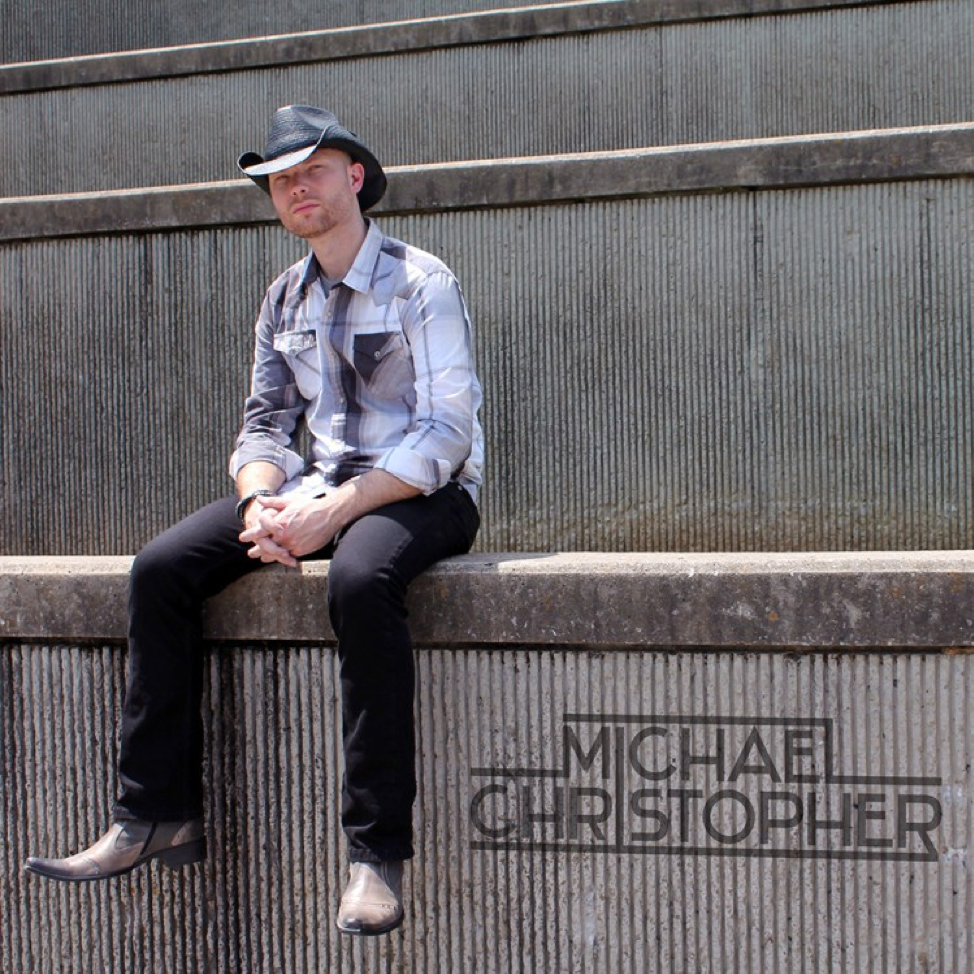 Michael Christopher found perseverance and grit during his childhood growing up in rural Pennsylvania, and the lessons he learned along the way would be right at home in the lyrics of today's most popular country music.
For the last decade, Michael's focus and passion has been on music: writing, singing, and performing in clubs, amphitheaters, and festivals across the country.  While headlining events across the northeast and beyond, Michael has also opened for some major country stars, including Tyler Farr, Sammy Kershaw, Lonestar, Chris Lane, Jamey Johnson, Phil Vassar, William Michael Morgan and Walker Hayes.  His guitar-heavy, rock-edged sound intertwines with invocative lyrical virtuosity and positions him with elite company in the country music scene.
In his self-titled album, Michael worked with an exclusive group of hit songwriters and producers including Dennis D'Amico recording at Ronnie's Place/Black River Entertainment Studios, and Grammy-Award winning engineer Jamie Tate at The Rukkus Room.  The result is a twelve-song anecdote of life and love that not only displays Michael's flexibility and ingenuity as a songwriter, but also expands the boundaries of the country music genre. "There is something for everyone on this record.  We really tried to offer a perspective, a sound and a voice that is relatable for everyone…no matter what you're feeling, no matter what you've been through…this record has something for you," mentions Michael.
To follow up his debut album, Michael decided to do an EP devoted to his favorite season; summer.  "Summer Vibes" is an eclectic modern country summer time soundtrack!
With a ton of new music under his belt and a full tour schedule, Michael Christopher continues to excel on his way to the next chapter of his career.
---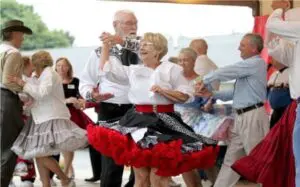 Square Dance Demonstration: 5 pm at the Entertainment Stage.
Square Dance: 7 pm at the 4-H Activities Hall.
All sponsored by the Tom Thumb Dance Club.
Billy Harrison and the Haywire Band
Small Stage at 4pm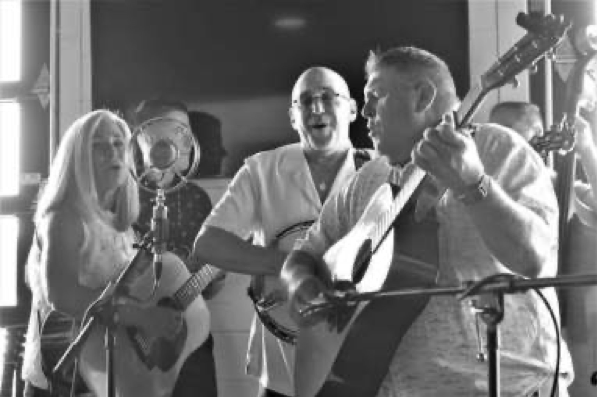 Billy Harrison loves to play Bluegrass, with his band and daughter.  He has lived in Woodbine, Maryland his whole life.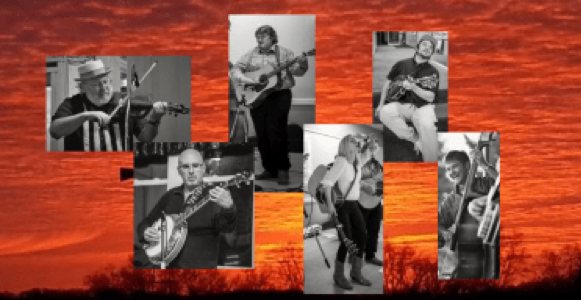 Billy Harrison – Lead & Harmony Vocals, Lead Guitar
Terry Wittenberg – Lead & Harmony Vocals, Banjo & Guitar
Terry DiPaula – Lead & Harmony Vocals, Rythm Guitar
Tad Marks – Fiddle
Heath Laird – Bass
Garrett Wren – Mandolin
The Hubcaps
Large Stage at 7:30pm and 9pm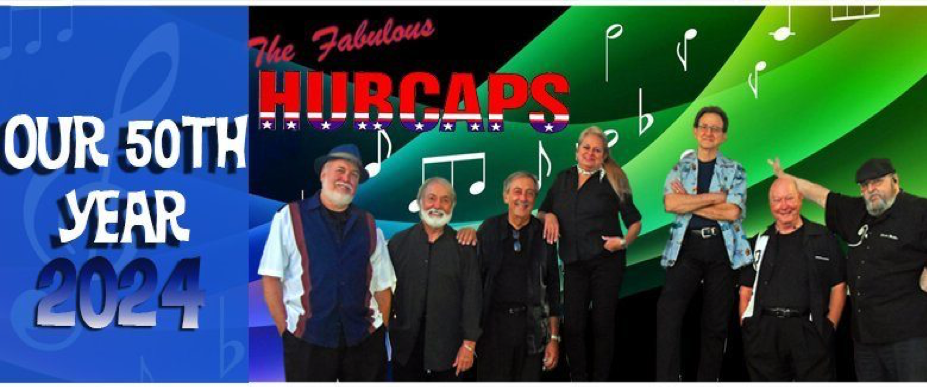 The 50 year anniversary for The Fabulous Hubcaps is 2024 (1974-2024)... that being said, 2023 is our 50th year in the business... we love playing and performing as much as ever, but realistically, nothing lasts forever... while no decisions have been made about our future, we would hope friends, family and followers would make the effort to come out and see us in 2023... it might be our last time around the circuit, though no decisions have been made about 2024 either way...
in closing, we can't say for sure that 2023 will be our 'farewell tour', but it sure would be nice to get around and perform for everyone once more... please come out to see us when we're in your area... the good times aren't over yet...
New Censation Band
Small Stage 7:30pm and 9pm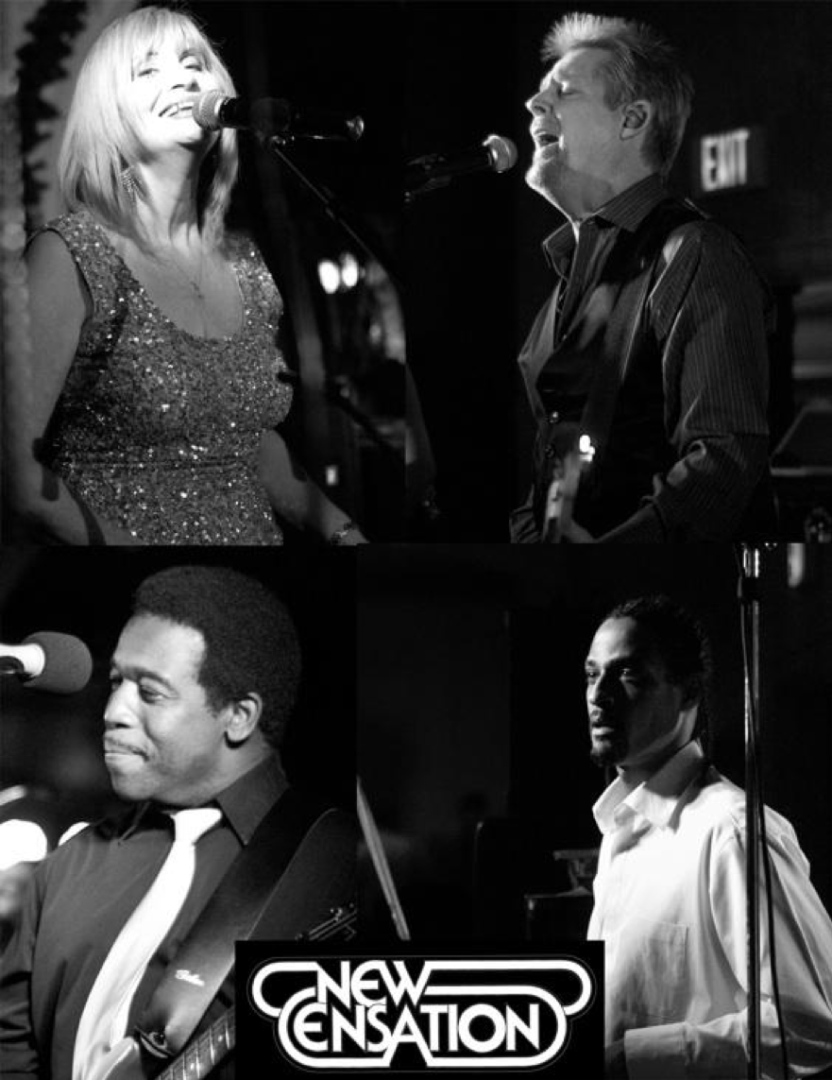 "New Censation" not just a name, but a concept.
With three European Tours to their credit, New Censation continues to delight and entertain audiences of all ages – and all interests with a wide variety of music, from every genre.
All four members are professional studio musicians and not only have been recording artist themselves but have worked either in the studio or on stage with many other performers in the industry.
Cyndi & Roy Wallman deliver a captivating combination of vocal styles, and are at the heart and soul of the group. Along with Will Williams, an absolutely stunning guitarist & vocalist and drummer Jay Elmore, adding vocal talents to his drumming skills, as well.
New Censation delivers excellent vocals and musical talent from all four members, highlighting rock solid music and performance.
Quality, style, class and charisma…dance music the way you always wanted to hear it live.
Experience them for yourself…
New Censation is available for clubs, weddings, private parties… you name it.
You're going to LOVE us,
The NewCens Gang
---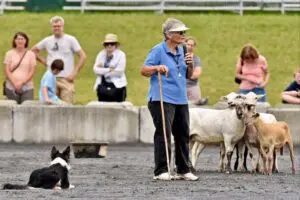 Sheep Dog Herding Demonstration: 5 & 7 pm at the Horse Ring.
The Brown Brothers Band
Small Stage 7:30 pm & 9:00 pm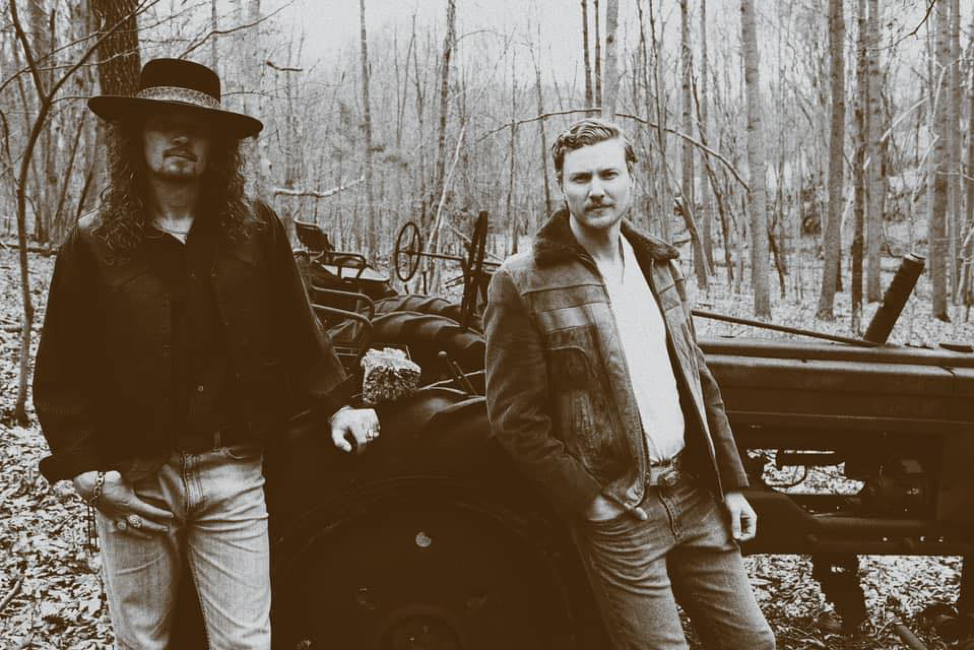 After the Brown Brothers opened for country singer Neal McCoy, he took the stage and simply put it to the crowd, "Give it up for the Brown Brothers! Man, those boys are old school!"
Brothers Connor (28, lead vocals) & Austin (26, lead guitar) of Damascus, Maryland front their country group consisting of fiddle, steel guitar, bass, and drums. They blend classic outlaw country music with "swampy" Southern Rock, as well as some good ol' bluegrass and Rockabilly. They perform all of their original music as well as a few covers, and plan to start releasing their originals in early 2023.
Doug Phebus/Karaoke Contest
Small Stage 7:00 pm
I have Been Singing For Over 30 Years And Been Known To Write A Few Songs Here And There. I Fell In Love With Music As A Child, Watching Johnny Cash And Not Taking My Eyes Off The Television, Listening To Every Song He Would Sing. I Learned How To Play The Guitar At A Young Age And Never Gave Up Creating And Playing Music.
Karaoke Contest- 2 age groups, prize money for 1st $200, 2nd $100, and 3rd $50 place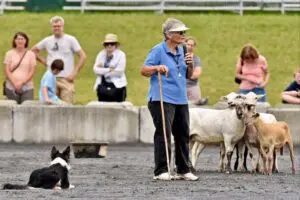 Sheep Dog Herding Demonstration: 5 & 7 pm in the Horse Ring.
---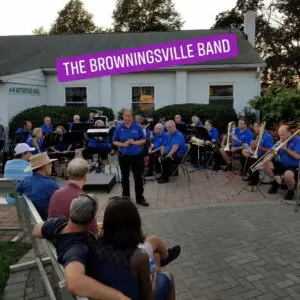 Browningsville Band: 7 pm on the 4-H Activities Hall Patio. 
---
Talent & Variety Show: 7 pm at the Entertainment Stage.
Jay D. Henley and the Stone Broke Band
Small Stage 7:30 pm & 9:00 pm
Jay D. Henley likes playing in his old stomping grounds. The summer carnival season gives him plenty of opportunities to play for the hometown crowd.
Henley grew up on a Mount Airy farm where he spent a lot of time milking cows and developed a work ethic that continues to serve him well.
Cody Clayton Eagle
Small Stage 7:30 pm & 9:00 pm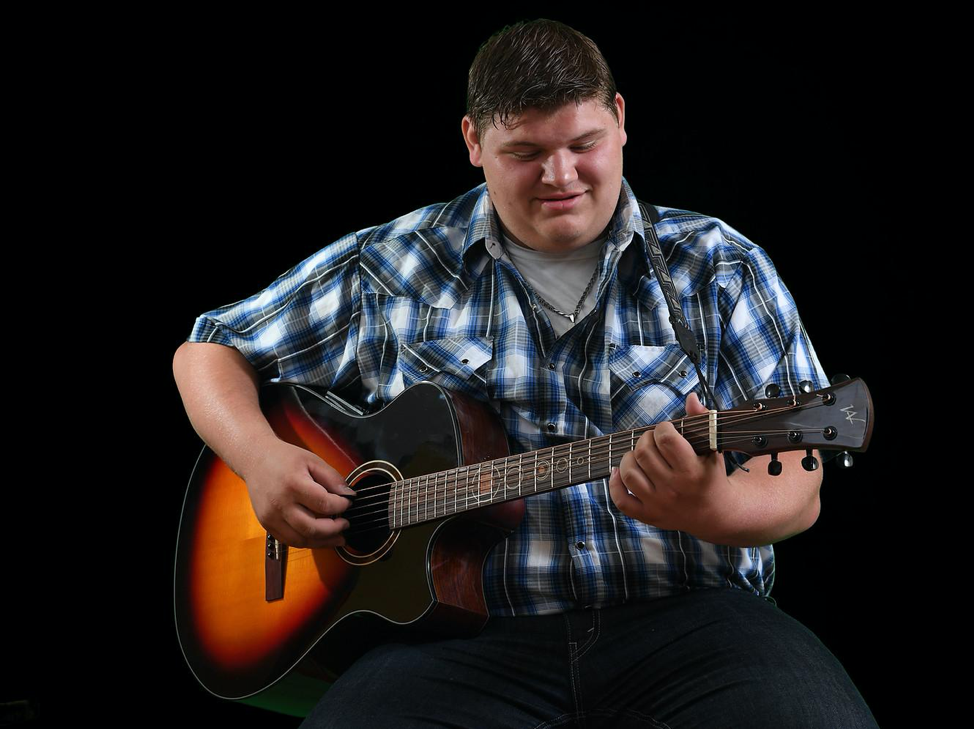 *Cody Clayton Eagle is a 17 year old singer/songwriter from Morgantown, WV. He was a contestant on American Idol that premiered on March 3, 2019.
Peter Wood: Collector of the Impossible! (Magic Shows)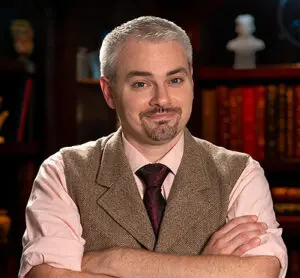 Shows on-
Sat.(8/5),Mon.,Wed.,Fri.: 11am, 12:30pm & 2pm
Sat.(8/12): 1, 2, & 3pm
Pig Races – Daily – Race Times TBD
Pony Rides - Daily 10am – 10pm
Kids & Critters Barn (Barn 6)
Daily 9:30 am - 2 pm and 5 pm – 8:30 pm
Little Farmer's Barn
Daily 10 am – 7 pm
Agriculture Education Display (in Annex)
Saturday (8/5) TBD – Opens after Judging
Sun., Thurs., Fri., & Sat. (8/12) - Open 10 am – 10 pm
Monday thru Wednesday - Open Noon – 10 pm